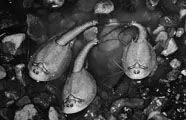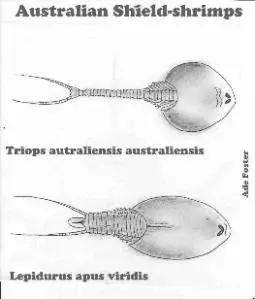 One of two notostracans found in Australia, it is known as a shield shrimp.T. australiensis sakalavus is known to me by name only.
Major species
Triops australiensis
Subspecies
Triops australiensis australiensis
Triops australiensis sakalavus
Range
Australia
Madagascar (sakalavus only)
Habitat
Vernal pools
Temperature range
Minimum Temp: 18°C (64°F) Maximum Temp: 30°C (86°F)
Body ring/segments
Unknown
Appendages
Unknown
Notable characters
Second maxilla absent
Reproduction
Unknown
As an Amazon Associate I earn from qualifying purchases.